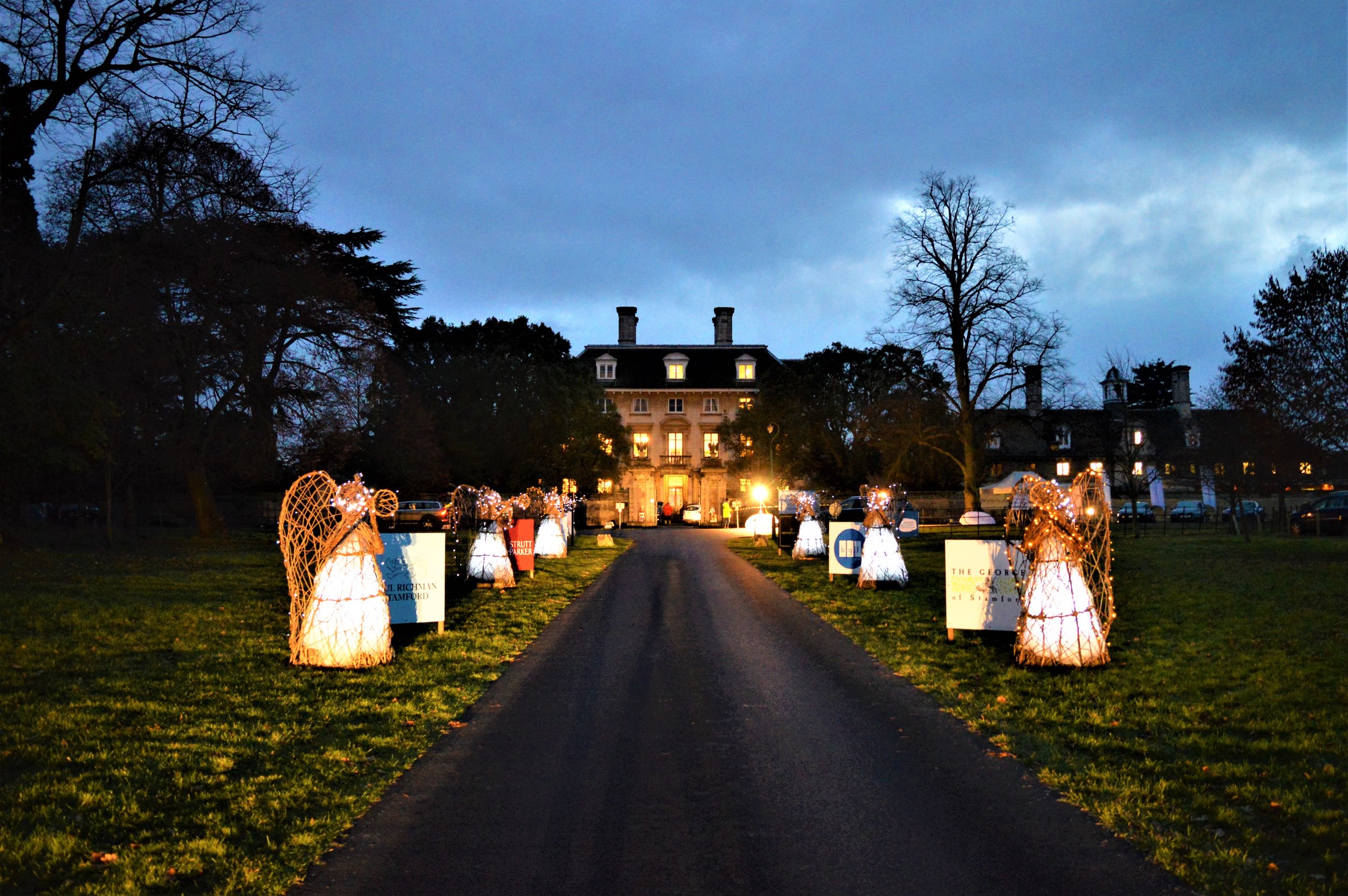 For the last two days in November, the grounds of Elton Hall in Peterborough will be transformed into a Winter Wonderland hosting a wide variety of Christmas stalls to meet all your seasonal expectations.
Come and do your Christmas shopping for all the family. The Angel Fair 2017 is the place to buy all you need for the festive period including gifts ranging from luxury jewellery, leather bags and cashmere to stocking fillers, children's toys and decorations. You can also buy food to feast on and treat yourself to a special bottle of something.
Make a day of it and have lunch in our delightful cafe or just enjoy some coffee and cake whilst you have your presents wrapped.
Opening Times for Visitors
Wednesday 29th November 2017 from 11am to 8pm
Thursday 30th November 2017 from 10am to 3pm
Admission £5, children under 12 go free
Free Parking/Disabled Parking

All profits from the Angel Fair benefit only our 3 charities: The British Heart Foundation, Royal Agricultural Benevolent Institution (RABI) and Sue Ryder, Thorpe Hall.
Come shopping, knowing you are benefitting fantastic causes. Bring your friends and enjoy yourself!
Hot food and refreshments will be available throughout the day in our marquee, however if you fancy a more substantial lunch then may we suggest contacting The Black Horse at Elton (tel: 01832 2805910) which serves delectable food and a wide selection of wines. They are happy to accept lunch bookings and are only a short distance from The Angel Fair. They also have free parking.