Spring openings for Wigwam® Holidays
Wigwam® Holidays has celebrated the opening of two new sites for Spring and this weekend is an opportunity to take a peek around one of them.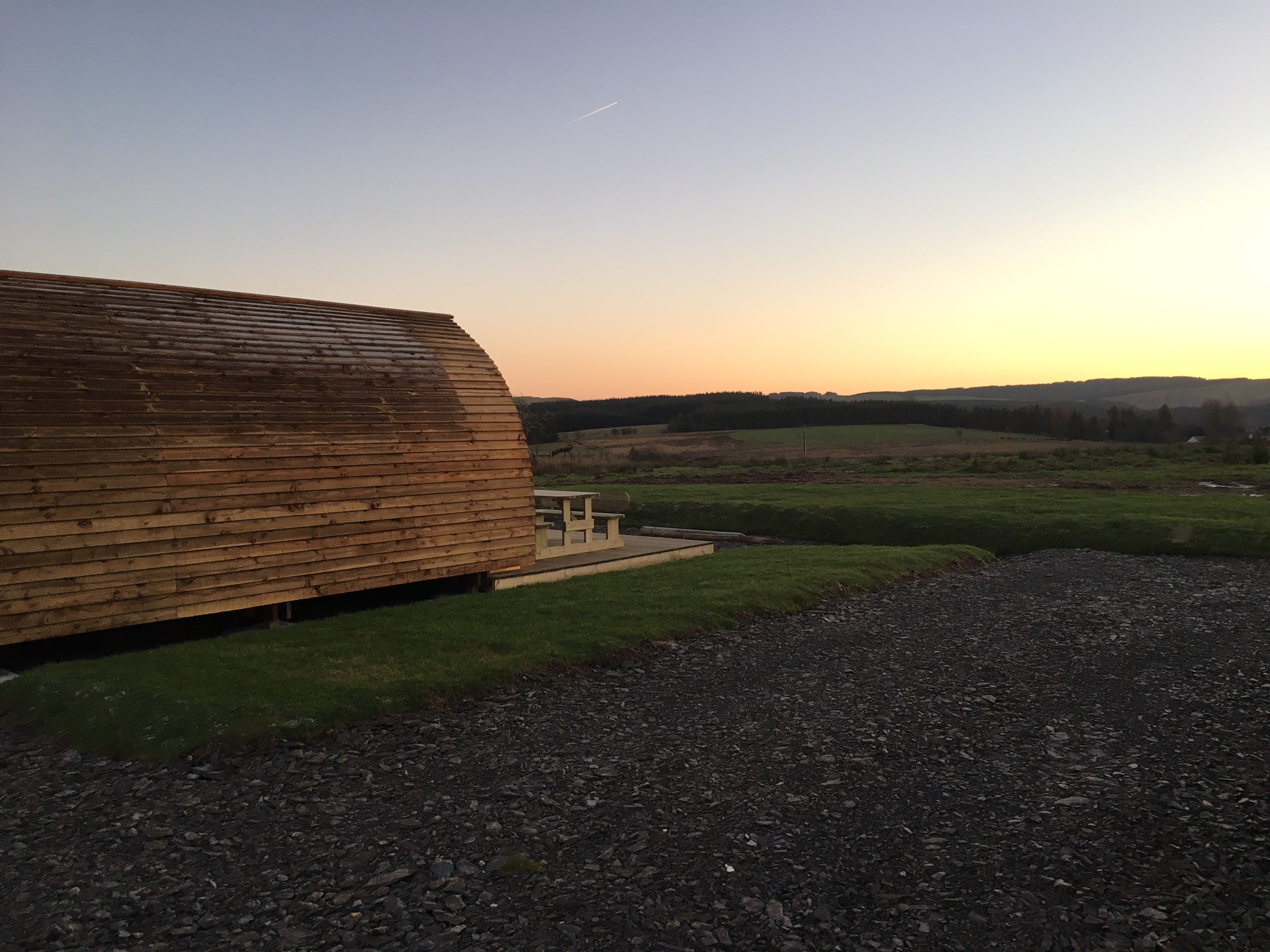 There couldn't have been a more appropriate opening day for the newest glamping site in Wales. Wigwam® Holidays Hafren in Powys opened on March 1st, St David's Day.
Set among the Powys mountains, the latest addition to the Wigwam® Holidays portfolio is set on a working farm near the village of Staylittle.
Then further north, in the heart of Fife, Wigwam® Holidays Montrave Estate has opened to guests and tomorrow (March 10) is an opportunity to take a tour of its private estate including ancient woodlands, timber cabins and hot tubs.
The new glamping location is based near Leven, just a few miles from the beautiful Fife coast.
Eight en-suite Running Water Deluxe Wigwam® Cabins, created in nearby Perth, will offer glamping accommodation for guests at this beautiful site.
Owner Sir Nicholas Gilmour has a background in construction will be running the site with his wife Lady Airin. He said: "Our beautiful 250-acre estate includes mature woodland walks, a walled garden, our working farm, and we're just three miles from the glorious East Neuk Fife coast.
"We opened our wonderful site at the beginning of March and despite the snow, we opened as planned. In fact, the snow made our Wigwam® Cabins seem even more snug.
Wigwam® Holidays Montrave Estate
- Wigwam Holidays
"Two of our cabins will also have spectacular wood-fired hot tubs, perfect for a relaxing break for guests, and dogs are welcome as well."
In Wales, six luxurious Wigwam® Cabins are nestled in the beautiful Welsh countryside, two of which also have the added bonus of a private hot tub.
Staying true to their Welsh roots, site owners Endaf and Nia Meddins have named each Wigwam® Cabin after natural landmarks, and their site is perfectly placed for anyone tackling Glyndwr's Way, one of the National Trails, while the Lon Las Cymru cycle route passes within a mile of Wigwam® Holidays Hafren.
Nia said: "We are geared for the active holidaymaker as our site will include storage for mountain bikes and after a busy day of activity, guests can relax around our firepits before resting up in a warm, insulated and comfortable Wigwam® Cabin. There's also a pub about half a mile away, serving great food.
"We are very proud of our part of Wales, and felt the Wigwam® Cabins to be the ideal accommodation for our guests."
For those who are new to the Wigwam® Holidays brand, this weekend is the perfect opportunity to find out more about them, as well as taking a look around Wigwam® Holidays Montrave Estate, which will be open from 1pm to 5pm.
Nick and Airin were attracted to the Wigwam® Holidays Brand due to the quality of its cabins and business ethos.
When asked about their future plans Nick said: "As we both enjoy the great outdoors, Wigwam® Holidays are a perfect fit. Our future plans include the possibility of additional Wigwam® Cabins, installing tree houses, expanding our deer farm around the Wigwam® Cabins and opening a small farm shop selling home-grown venison.
"Ultimately, we are hoping to also host small events, conferences and intimate weddings, develop mountain bike trails, and make Montrave a magnificent holiday destination.
"We are set to host our launch party on 10th March for local businesses, neighbours, friends and family. Most of the Wigwam® Cabins will be full with more bookings quickly coming in to make our first month in business a great success."
Megan Allen
Megan is the owner of Rural Roots Media, specialising in rural tourism, where her passion for travel, heritage and a great visitor experience inspired her to start 'The Rural Travel Guide'.