An ideal glamping spot for wildlife watching in Scotland
You'd be excused for using the time between Christmas and New Year to plan your travels in 2018.
And there are really so many wonderful reasons to visit Scotland, we've caught up with Wigwam® Holidays to find out why their new site in Dumfries and Galloway is ideal for wildlife spotting.
Owned by John and Laura Hume, Wigwam® Holidays Moffat is in keeping with its breath-taking natural surroundings.
Its timber Wigwam® cabins are huddled together in the rural landscape and are the ideal spot to rub shoulders with the local flora and fauna, including elusive Red Squirrels, herds of deer and you might even be lucky enough to spot a Brown Trout in the river.
In addition, there have been sightings Ospreys, which visit the area in the Spring to breed and there are plans to reintroduce Golden Eagles in the vicinity.
John said: "We are so blessed with this little piece of Scotland. We just want to share the beauty and create a haven not only for humans but for the wildlife too."
But it's no coincidence that Wigwam® Holidays Moffat is such a hive of activity. John and Laura have worked tirelessly over the last eight years to restore and renovate their site to being a natural haven, therefore becoming a paradise for photographers, nature enthusiasts and artists.
Ancient stone walls, known as dykes, have been painstakingly restored, native hedgerows have been planted attracting birds and insects, a pocket of Scots Pine trees has been planted, creating a secure habitat for Red Squirrels and new woodlands have been planted.
To aid the rehabilitation of the area, careful planning has gone into creating a wildlife corridor for animals so that they are protected from predators.
John added: "Part of our tree plantation borders an existing one that was created by the Borders Forest Trust a few years ago, including the Carrifran Wildwood project.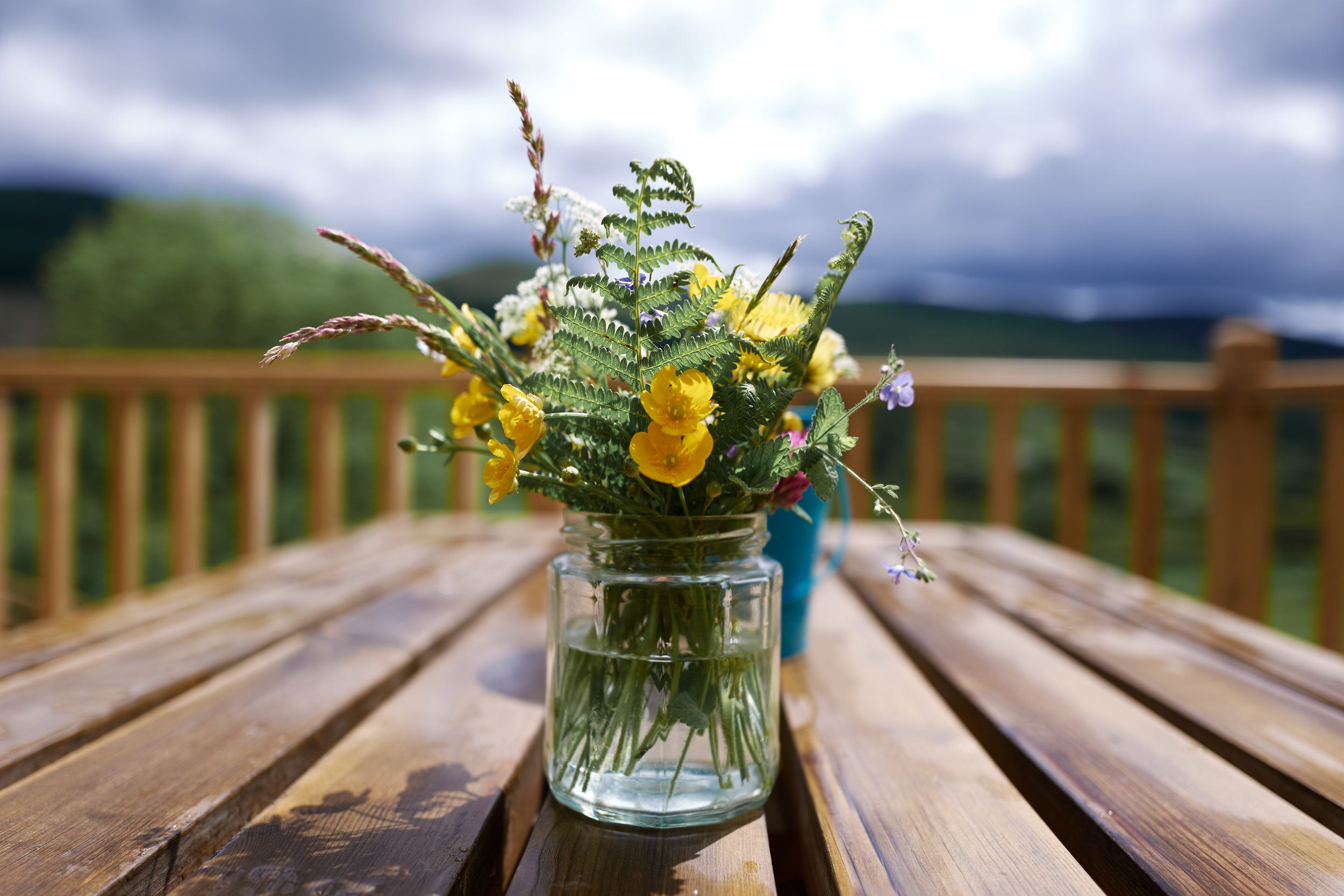 Enjoy the local flora and fauna
"This encourages the ecological restoration of the Southern Uplands of Scotland."
And to support the economy, John and Laura used local tradespeople for their business, including the construction of the timber Wigwams® cabins.
Laura said: "We had four of our six deluxe cabins constructed locally in Dumfries.
"The timing couldn't have been better as the construction of the cabins coincided with the felling and distribution of some neighbouring timber – so there's every chance a piece of Moffat Water woodland is in some of the cabins."
***
Tell us your rural travel plans for 2018 and you could be featured on The Rural Travel Guide.
Megan Allen
Megan is the owner of Rural Roots Media, specialising in rural tourism, where her passion for travel, heritage and a great visitor experience inspired her to start 'The Rural Travel Guide'.