Dark Skies Festival in North Yorkshire extended
The Dark Skies Festival which takes place across North Yorkshire in February has been extended from nine to 17 days to coincide with half-term holidays across the country.
Dark skies at Rievaulx Abbey
A night zip wire and stargazing combined with a stellar eating experience will be two of numerous new attractions taking place at the event from Friday 9th - Sunday 25th February 2018 organised by the Yorkshire Dales and North York Moors National Park Authorities.

Strapped safely to a zip wire, adrenaline-seekers will be able to plunge more than 200 metres into the darkness of Dalby Forest in the North York Moors courtesy of Go Ape.

Visitors will also be able to indulge in an evening's stargazing against the backdrop of some of North Yorkshire's most historical landmarks while marvelling the beauty of the National Parks' pristine night skies.
Mike Hawtin, Outdoor Activities Tourism Officer for the North York Moors National Park Authority said: "The Festival is now an annual fixture which taps into the nation's growing fascination with space and makes the most of our dazzling dark sky displays where you can see up to 2,000 stars on a clear night.
"Importantly it also helps support local businesses and attractions by opening people's eyes to the enjoyment of visiting areas that might not have been on their radar out-of-season."
In the Yorkshire Dales, star-gazers will embark on a celestial safari in the grounds of Bolton Castle near Leyburn in the company of astronomer Richard Darn while being treated to mulled cider and innovative canapés made with local produce by talented chef, Guy Fairhurst.

There will also be opportunities for activity seekers to experience caving, cycling, walking or running under the night sky, including a new gravel biking event run by Yorkshire True Grit at Newburgh Priory near Easingwold.

The festival will include numerous family-friendly events such as making rockets, telescopes and planet lanterns.

They can also join Forest Schools and go on a nighttime foray into Freeholders Wood near Aysgarth where they can learn woodland skills and sit around a campfire for an evening meal alfresco.

"Even everyday pursuits such as running, walking and cycling take on a heightened sense of excitement at night," says Tracey Lambert, Tourism Officer for the Yorkshire Dales National Park Authority.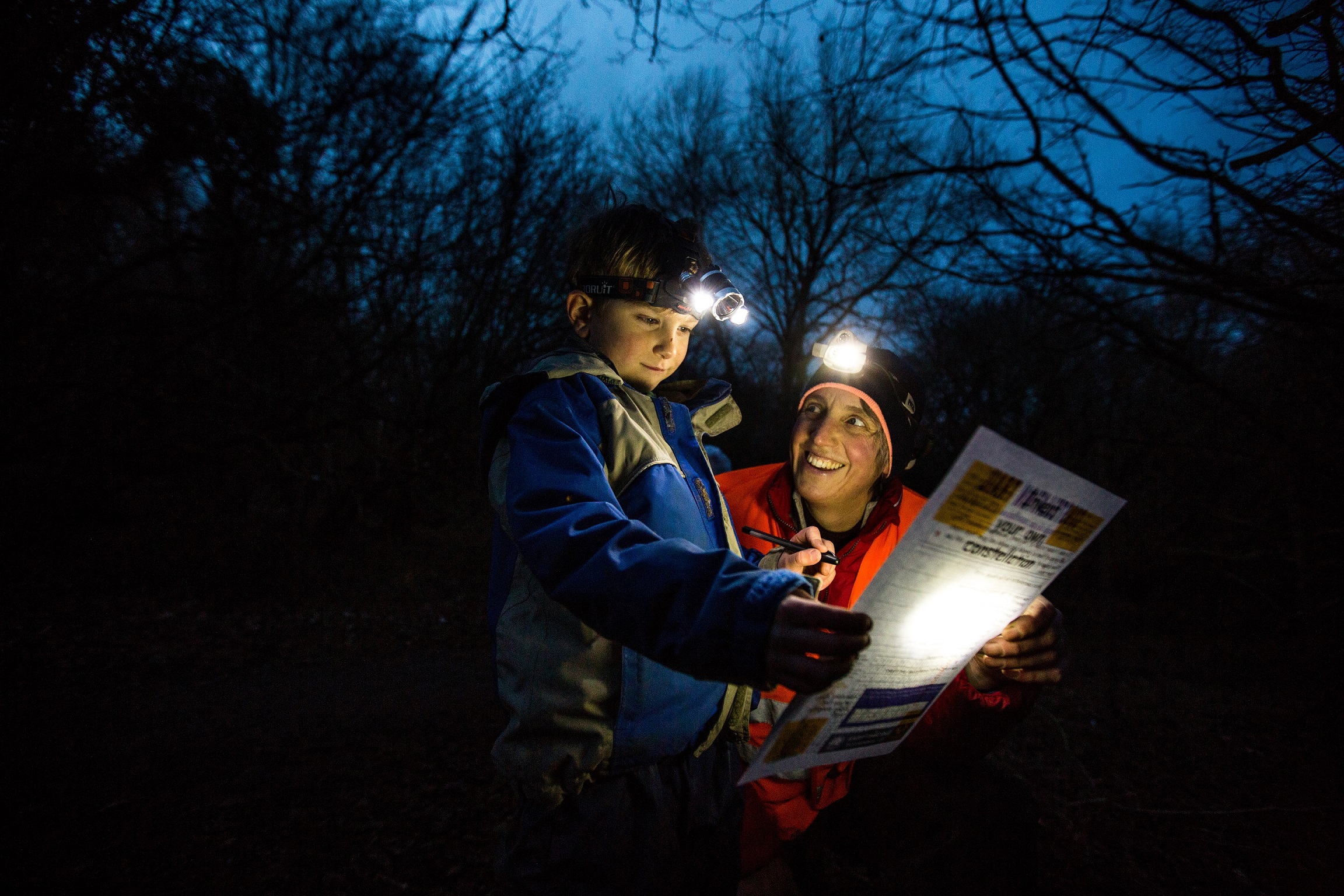 Forest Schools at Dark Skies Festival
"The popularity of these guided activities during the previous two festivals has led to their expansion for 2018, alongside a host of art, craft and heritage-related events that will shed light on the delights of night time in National Parks."

Each National Park has three Dark Sky Discovery locations where skies are sufficiently dark enough to potentially view the Milky Way with the naked eye. The North York Moors sites are at The Moors National Park Centre at Danby, Sutton Bank and Dalby Forest.

The Yorkshire Dales Dark Sky Discovery locations are at Hawes, Malham and Buckden.

Further information, including prices and booking details, will be available over the coming months from www.darkskiesnationalparks.org.uk
Megan Allen
Megan is the owner of Rural Roots Media, specialising in rural tourism, where her passion for travel, heritage and a great visitor experience inspired her to start 'The Rural Travel Guide'.