Discover Rutland's best kept Christmas secret
This week, Rutland will play host to one of most traditional and yet unknown Christmas events in the rural British calendar.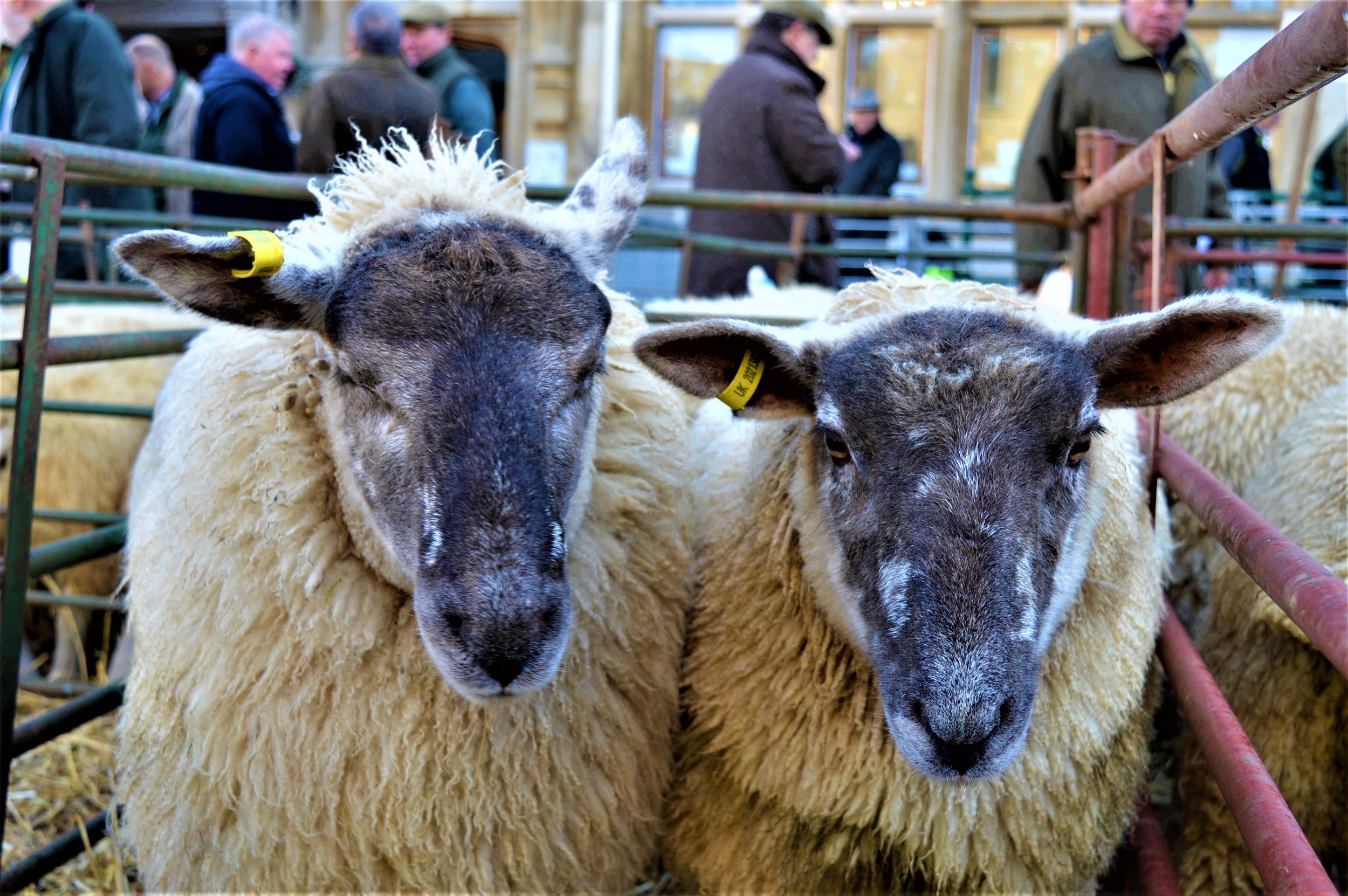 250 sheep are entered this year
Uppingham Christmas Fatstock Show takes place on 29th November in a small market town in Rutland and is now one of only two of its kind in Britain. Until a few years ago it was the only fatstock show that was still held in temporary pens in a traditional market square but has since served as inspiration for a similar show revival in Winslow, Buckinghamshire.
This year is Uppingham's 111th fatstock show. The first records of the show are from 1889 and the only times it has been cancelled were through the world wars and due to two foot and mouth outbreaks.
Chairman Charlie Mason explains: "There used to be a livestock market in Uppingham with a fatstock show every Christmas but it didn't survive the Second World War when the Government took control of all the meat rations.
The event is run by volunteers
"In 1949 a group of farmers decided that they would bring back the fatstock show in the Market Place and it has been run by a team of volunteers ever since.
"The reason it has survived so long is because it's not associated with any market. The markets didn't survive foot and mouth and took the shows with them."
Uppingham is the smallest town in the England's smallest mainland county. But it's architecturally a feast for the eyes.
Founded by the Anglo-Saxons, Uppingham basically means "village on a hill", and the town became established because it's situated on a number of crossroads used by travellers and traders coming to market, which is still held every Friday.
It was the founding of Uppingham School in 1584 that really cemented the town as a rural location and the school still owns many of the beautiful and historical buildings along Ayston Road, High Street and North Street, as well as a number of additional large boarding houses located throughout.
The fatstock show is an event in which farmers bring out their best stock for show; they've usually been preparing the animals for months, if not years (depending on the breed). The animals - traditionally sheep, cattle and pigs - are judged by industry professionals on features such as the set of the animal, the shape of its back or muscle development. Each judge has their own system. Local butchers then bid for the prize-winners, knowing that the cuts of meat will be the best they can get.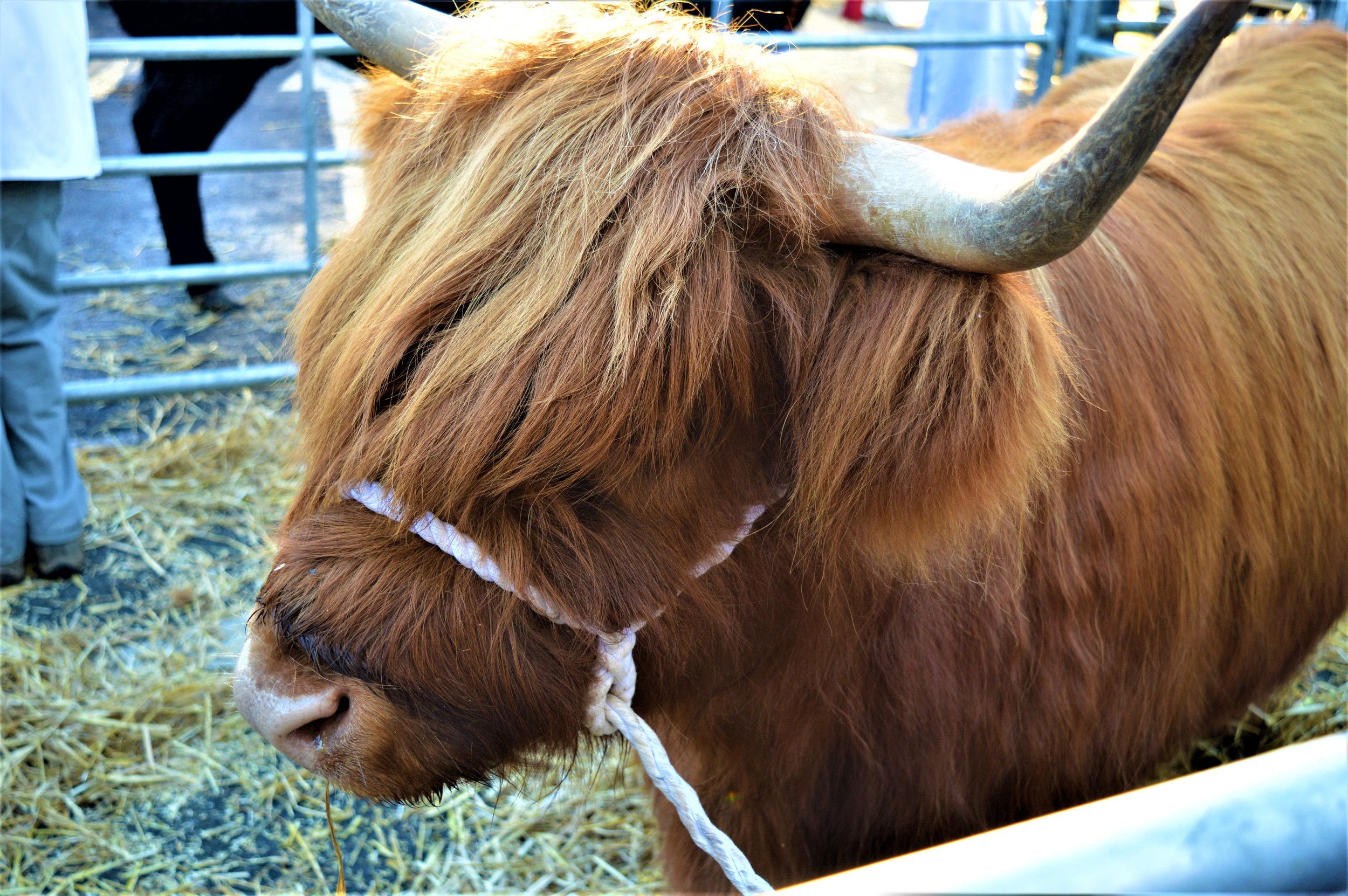 There are native cattle and pig classes
But not all the animals go to slaughter-it's actually a great opportunity to show rare or unusual breeds, such as Highland cattle (not common in Rutland) and British Lop pigs, as well as local breeds such as Lincoln Red cattle and Leicestershire Longwool sheep, depending on entries that year.
Charlie added: "Entries are looking good for this year. We've got 14 led cattle, 12 yard cattle, 250 sheep and 25 pigs.
"In the native breeds we've got Landrace pigs this year and they'll be kept in the new pig pens which have been sponsored by Matthew Allen."
The show donates the town's Christmas tree
It's also a highlight of the social calendar for farmers in the county as they have an early Christmas celebration after the show is finished. The special guest this year is Peter Watson RMHI, MAMI, FRSPH of Boston who will be presenting the awards.
The show is an integral part of the town's culture-it donates the Christmas tree each year, attracts local dignitaries and even has its own radio show broadcast from the county's own Rutland Radio.
Visitors, including the local schools, line the pens and streets all morning. From an agricultural education point of view, it's a chance for people to speak to farmers face-to-face about their stock and learn where food comes from.
And the best part? It's free to attend.
Megan Allen
Megan is the owner of Rural Roots Media, specialising in rural tourism, where her passion for travel, heritage and a great visitor experience inspired her to start 'The Rural Travel Guide'.