Falling for the Yorkshire Dales
Ingleton Falls in Carnforth is by far one of England's best-kept secrets and most beautiful walks.
The fairytale landscapes can change dramatically in just four-and-a-half miles.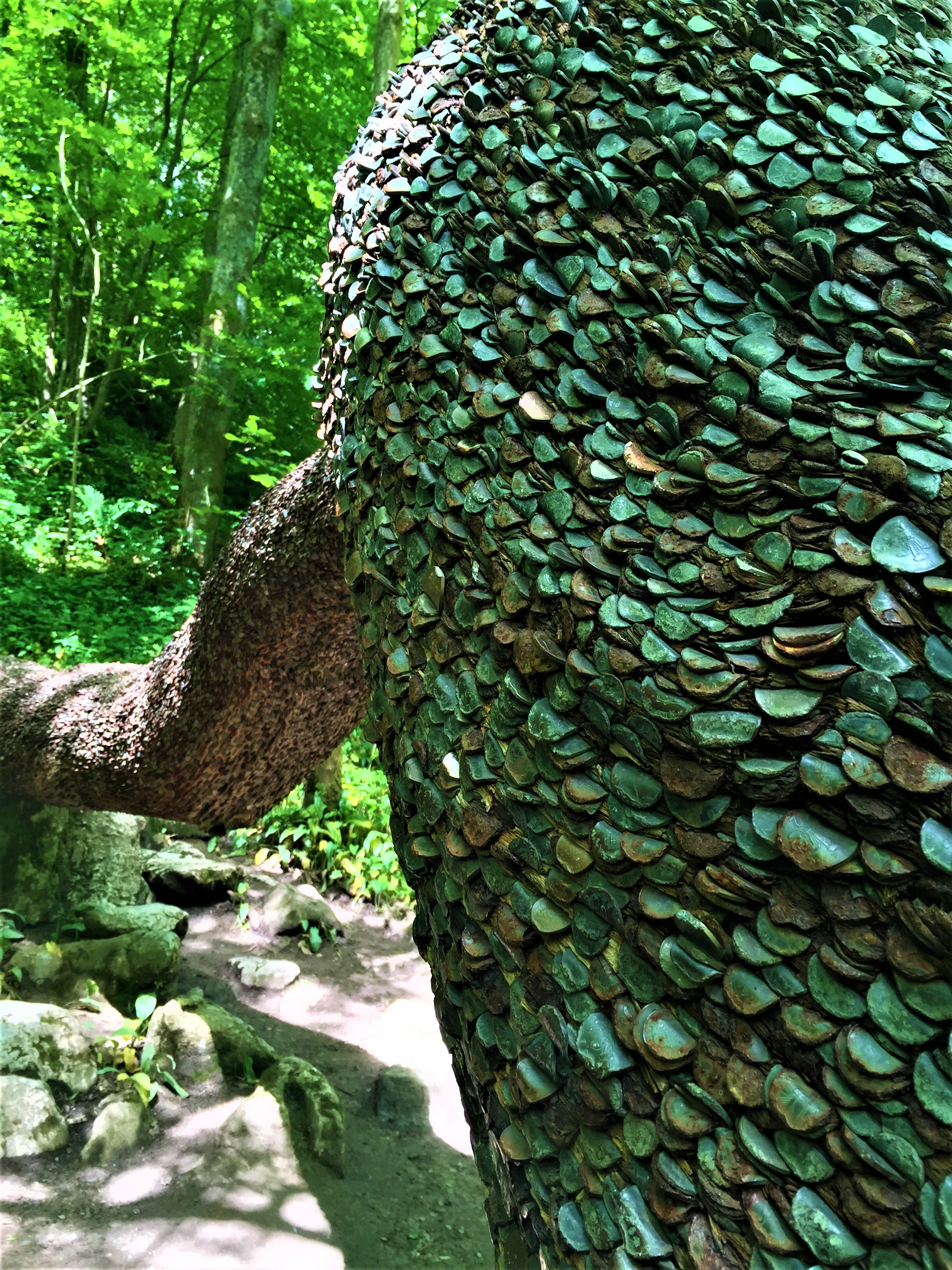 From quiet, peaceful woodlands to powerful waterfalls to stunning views of the Yorkshire Dales and then back again, this walk is not only a feast for the eyes but for all the senses.
Starting from the car park in the village of Ingleton, you pay a little bit to leave your car and are given a map (£6 per adult and £3 per child under 16). There's also a cafe, toilets and a small shop if you need to pick up any supplies such as water for the long journey ahead (it honestly feels a bit like the road to Mordor at times).
The trail starts with a pleasant stroll upstream through the Oak woodlands. It starts to incline but isn't challenging and the heritage of the path begins to form as you pass fallen logs decorated with lucky pennies that have been pushed into the bark. You soon begin to hear the rush of the first waterfalls (Pecca), which can be viewed from the path and you follow the line of it further up into the hills.
As you climb small clusters of steps and upwards paths, it does start to get tiring, which is why a small shack selling ice creams near the larger waterfall is a welcome sight for weary walkers. You can sit and enjoy a break while taking in the view of Thornton Force - it's easily the most impressive of the falls on the trail.
It's from here that the landscape changes. Although you feel like you've already come a long way, you're actually only half-way.
Walking uphill, you leave the woodlands behind and are immediately greeted by awesome views of the Yorkshire Dales. Surrounded by farmland and hills and with a view of Ingledale, it's another great spot for taking in the area as you head down towards Thornton Farm.
From here the walk heads downhill and you eventually stroll back into the woodlands, once again picking your way along a trail but this time at a greater height as you follow narrow paths past Beezley Falls and can view the stream from above.
Eventually, you come back into and through the village where you can stop at some lovely-looking shops and pubs before reaching the car park.
The trail is open all year and it's recommended to give yourself two-and-a-half hours to complete it (with stops). It's a wonderful walk that perfectly sums up just how diverse and beautiful the natural landscapes of rural Britain can be.
Megan Allen
Megan is the owner of Rural Roots Media, specialising in rural tourism, where her passion for travel, heritage and a great visitor experience inspired her to start 'The Rural Travel Guide'.